Fire-wise & Safety
Fire-wise landscaping is a way of incorporating best practices and standards into your home or commercial properties landscape. There is a lot of material to consider when thinking fire-wise and safety, and we understand this can be daunting to most people.
While no one wants to lose a home to wildfire, many residents and business owners wonder exactly what they have to do to create a fire safe landscape. Creating defensible space does not mean razing every living thing within 100 feet of your home and it doesn't have to be expensive. We have made many clients fire safe over the years and our team is experienced with many differing terrains and brush. Please give us a call for a free consultation today.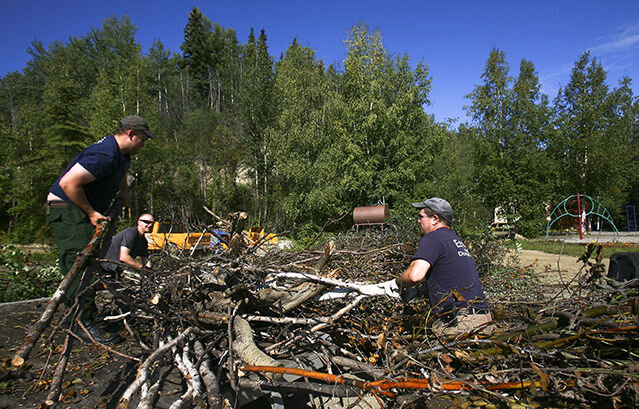 Experienced & Certified
Our team has extensive experience with fire-wise safety and security in and around the Yavapai County Area. Arizona terrain and brush can be challenging to properly clear and create defensible spaces in, but our team is right at home in this space. We will work diligently to protect your home and investment.
Services Provided
We cover both residential and commercial properties at any scale. We offer dynamic solutions that scale easily with your needs and growth over time. Some of the many services we provide are:
Brush and Terrain clearing

Hardscaping install and repair

Tree care/trimming/removal

Trenching & Irrigation

Fire retardant landscaping materials
Nathan Green
Owner, CEO
As a former fireman, I have seen first hand the devastation unexpected fires can cause. Wildfires are a annual season we all have had to contend with living in the southwest. I have worked for years in the firefighting and prevention field and have first hand experience in the best practices for fire safety.